Meteors and Meteorites
Meteors are small bodies that enter Earth's atmosphere and burn up. Some of the larger meteors appear as a fireball streaking across the night sky.
Meteor showers can result from the passing of a comet as the debris from the disintegrating tail hits the atmosphere.
Meteorites are meteors that have actually landed on Earth.
Meteor Crater in Arizona is the best preserved impact crater on Earth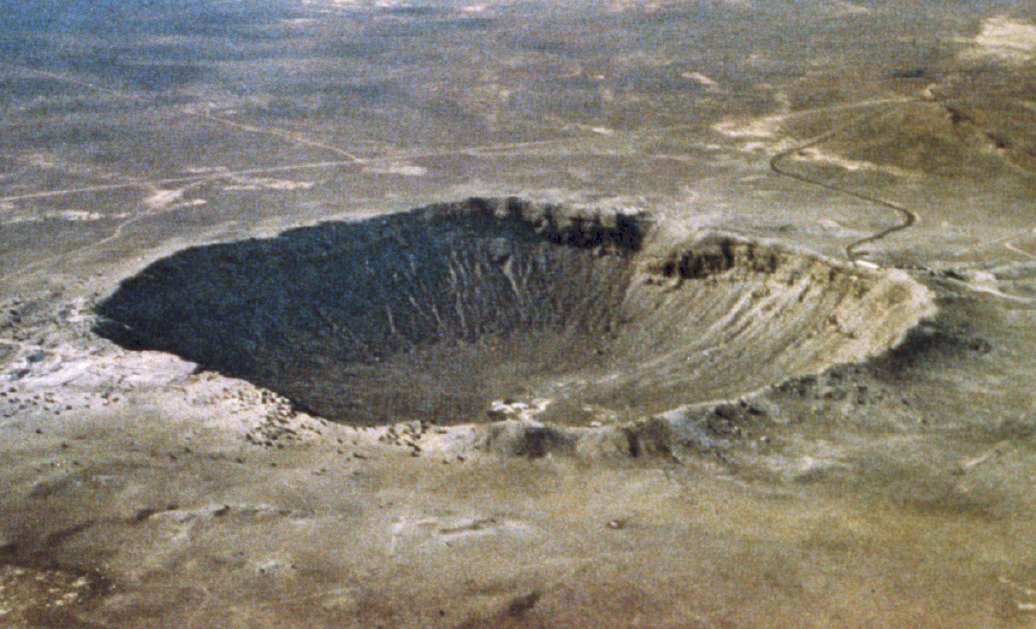 Credit:NASA